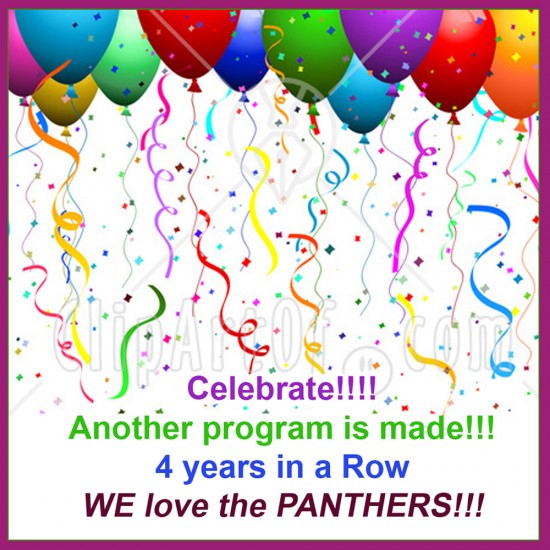 Hey Everybody, it has been a busy busy week. Filled with all nighters this entire week working on the brand new Lakeside High School Football program. I spent the entire day yesterday traveling back and forth to Quality Printing in North Augusta, (our official printer for the program – who I must say does a fabulous job-thank you Pat) and finally yesterday late in the day gave final approval for our program to go to print. Our first football game is early this year, next weekend August 20th, against ARC, and well we needed to get this book to print for our first game. So I thank everyone who needed something from me this week, but was patient and waited. It is alot of fun doing the program, it is highly creative and so fun to do. But also alot of work. I recieved this very nice note that Susan Hardy and Liz Leonard sent out to the committee:
Dear Committee-
The program 2010 has been completed and it looks great.  Every year the finished product is unique and fabulous.  I want to thank you all for your contribution.
It is really one fundraiser that takes lots of people. It looks like we'll have great sales which in this economy is very good!  Thank everyone who supported the Lakeside Panthers this year!
 I want to give a special thanks to Liz for taking on this project(when she really didn't want it), keeping us moving forward, listening to my worries and not compleyely disowning me. 
 Another special thanks to Debra and her proofreading.  Sally said you were amazing.
 
And last but not least I would like to thank Sally for her undieing loyalty to Lakeside and our boys.  This is a labor of love for her and it shows.
Thanks to you all.
Susan
LIZ LEONARD
And I would like to ad, that Susan Hardy has done an amazing job!!! She sold a lot of ads this year and has worked so hard on the program. Liz who has come on board, did a great job with the program for her first year!!! I was so thrilled with how she made things so smooth this year.
I hope when you all go to the game Friday night, you will love the new programs and help support our boys by buying a program!!!!
And last but not least….we have a wonderful group of seniors this year…so I hope we have an amazing year and look forward to Coach Troxler leading our Team!!! Go Panthers!!! ~Sally