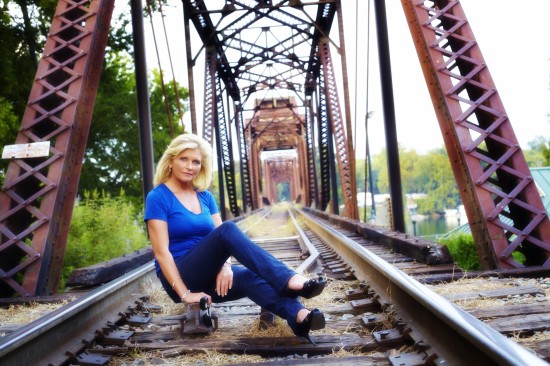 Hey Everybody, I am in downtown Augusta tonight with my best friend-Lynn, we are working on becoming better photographers. And that means it's test time-no joking we need to test our gear-great idea!!! And heck Lynn loves getting new facebook profiles. So here is what we are working on,  We are  trying to understand how to be able to photograph the trellis of the bridge at the same time making our subject look normal size. When we have been using a 70-200 we just haven't been getting the feel we like, and when we shoot the 24×70 our subject looks great but we can't get the bridge to look right. Thank goodness  I am a member of Canon Professional Service (CPS) so I called them up this week asking thousands of techi questions and they suggested I take out some of my lenses  that have been gathering dust in my case) like my 50mm, and my 85 mm and play with them….and well, we are thrilled!!! And well Lynn….she is always amazingly beautiful!!!!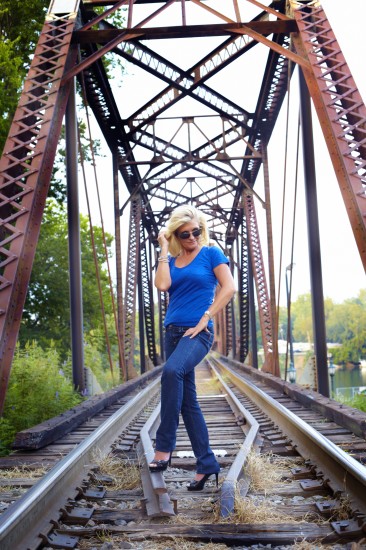 By the way everybody, Lynn's birthday was this week. Look what I made her for her profile page on Facebook.


Lynn had just about everybody in Augusta wish her a Happy Birthday including me. I think she knows everybody in town!!! Happy Birthday Lynn!!!!