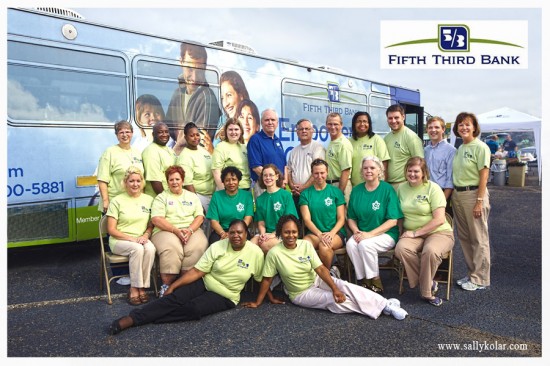 Hey Everybody, we were honored to be invited to participate in Fifth Third Banks Community Awareness Day. Part of the day started when their 40-foot long bus traveling around Augusta landed right next to their branch offering free financial advice. The bus is known as the Fifth Third e-bus. Those interested could  climb aboard the e-bus Saturday from 10 a.m. to 1 p.m. at the Fifth Third Bank.  Here are some of the tips they gave people:
Tips:
1.  Review your credit report every year.
2.  Know where all of your money goes.
3.  Reduce debt strategically.
4.  Use auto payment tools.
5.  Simplify your finances.
6.  Create a "Don't Touch That" fund.
All great tips, they also had hot dogs, chips and a soda for a donation of a dollar, that was a great deal. They had a bouncy for kids to jump in, free popcorn, Child identification by the Masons, and a few other vendors. We did fall photos, which we had so much fun doing, and we were busy all morning! It was a great day!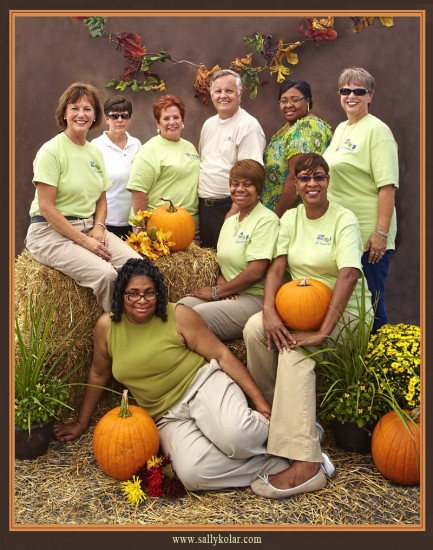 This is the staff from the Peach Orange Branch.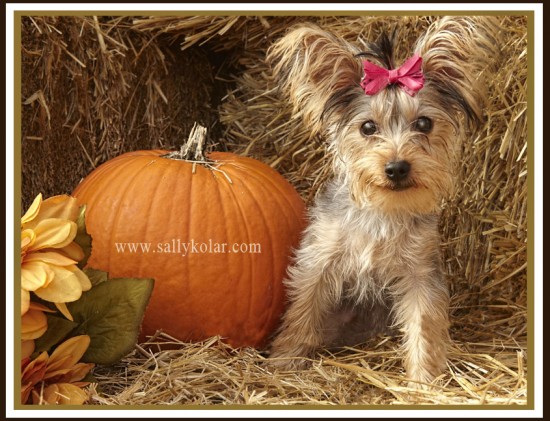 This is Amber Flynn's new six month old puppy. Amber works at the Surrey Center Branch.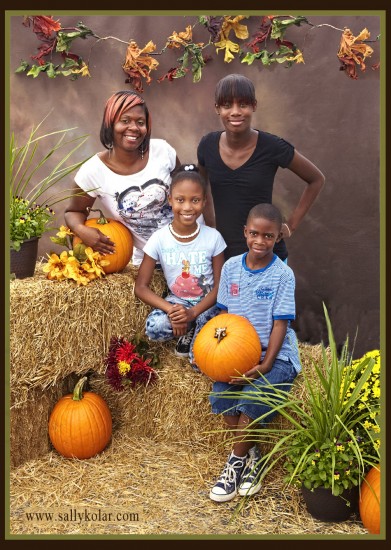 And many of our families, did fun family photos. It was an awesome community day, and we thank Fifth Third Bank so much for asking us to participate in their event. I am from Cincinnati, and they are the first bank I ever had an account with, I am thrilled to see them here in Augusta!
Welcome Fifth Third! Sally