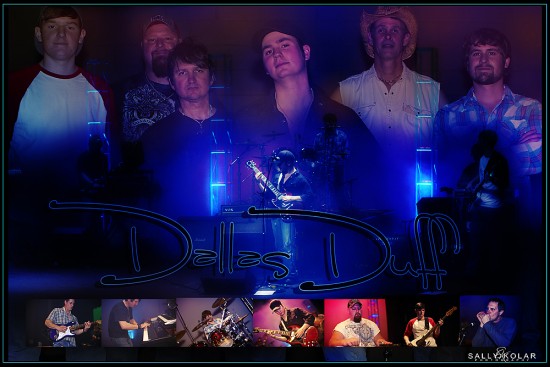 Dallas Duff was in concert at 7 p.m. tonight Friday, Feb. 24, at the Jabez Sanford Hardin Performing Arts Center, 7022 Towne Center Blvd., in Evans, to promote his debut recording, The Good Life. Dallas and his band were amazing!!! Dallas's new CD cover photo is photographed by your very own Sally Kolar Photography, and we were honored to be hired to be the photographer for tonights event.
I remember the first time Brittany and I asked Dallas how he started to play and he told us "(Dave Haywood-Lady Antelbellum-he of course had to tell me who that was) got him started, and they played together in a church praise band." Dallas calls his musical style "alternative country." He even played in another band with Dave's brother, Michael.
Dallas has played locally with the bands Random Acts of Awesomeness and Daze of Haze. Dallas has been working with his manager and our very own Lakeside Parent- Travis Mason to develop his own style and is working to gain fans.
Dallas hopes his concert will be the start of his career. He and Travis,  have plans to head to Nashville, Tenn., soon and work on a concert tour. Hello, can I go??  If the line to buy Cd's at the end of the concert was a glimpse of what is to come, Dallas is going to be very busy young man. Young girls, old grandmothers, and teenagers all wanted his autograph tonight, including me!!!
Tonight's show featured songs off of his recording, as well as some other very cool songs. I loved it when they played Sweet Home Alabama. On stage warming up for Dallas was Guest vocalist Brittney Kay Bush, who sang beautifully. Her voice also is amazing. I was surprised at how full the house was, and love that we have such a supportive community for these young folks. They have so much talent!!! Congratulations to Dallas on the beginning of your journey, it is going to be AMAZING!!