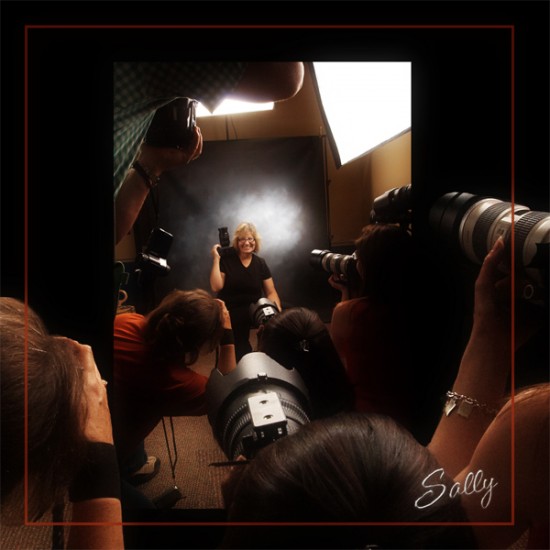 Sally Kolar is a full time licensed Certified-Master PPA Professional Photographer.
It's a busy weekend, your time is limited, your mom is sick and your dad is traveling into town for just a few hours, you have one hour to do photos, and you are on a tight schedule. Your sister is flying out with her family and photos must be done now. It's raining. You need a studio, you need a professional photographer.  We work by appointment only, but we work all the time, so call us and schedule a private session.
Serving the CSRA, I am Sally Kolar, PPA Certified Master Professional Photographer.   I am a PPA Certified Liaison and Member of the PPA National Council representing the State of Georgia. I specialize in event photography. Throughout the year,  I also photograph  weddings, families and children.  We also photograph for Hayden's gym, and many Childcare Network locations.  I also do Commercial Photography and have had published work in many magazines and newspapers. We recently did a two page photo spread in Seventeen Magazine for Crush Prom dresses, (December 2011, the Prom Edition; Hearst Corporation) and have done the cover of Verge Magazine (Paul Pearman Sculpture). I  have  also done commercial work  for MCG now GRU Hospital. We do both large and small jobs.  We recently did  headshots for all 800 employees of ADP, and followed up with a group picture for them on a scissor lift.  I am also the official photographer for the Sage Valley Junior Invitational. One of the highlights of my career was photographing George W. Bush at a private function at Sage Valley. Recently, I photographed Prince Andrew! Last years project was working with MTV! We photographed the Fox Creek High School Pageant at the Imperial Theatre covering Jordan Hysell with Miss Texas Anna Rodriguez. The show aired on the program "Made". Fast forward, and thinking there cannot be more….we have photographed Jack Nicklaus, Gary Player, Webb Simpson,  Ricky Fowler, and Admiral Michael Mullin all during the Master's in Augusta, Just when we thought, what's next, my friend Mark Crump hired us to be part of his documentary team and  invited us to travel to Miami to photograph Dennis Rodman. For this year's Junior Invitational we photographed Rory Mcllroy for Nike.  It  has been an incredible year. I finally got to photograph Earth Wind and Fire and Chicago in Jacksonville. It was incredible. And we got to photograph Tiger Wood's at the Junior Invitational.  Life is exciting, were wondering what's next?
Augusta Photographer-Sally Kolar
Professional Affiliations
Professional Photographers of America-PPA Certified, Professional Photographers of Washington-PPW AFP, Professional Photographers of Georgia,  and SEPPA, member of Canon Professional Services.